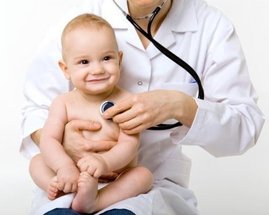 Do doctors make house calls for children? At
Carmel Care
, we most certainly do!
Dr. Gary Berlin
is a Board-certified emergency physician who is well trained and experienced in medical management of children, taking into consideration their unique illnesses and needs. Throughout his career, Dr. Berlin has worked in dedicated pediatric emergency departments, providing care to children of all ages, from newborns to adolescents. Having been blessed with the children of his own, Dr. Berlin is very patient and understanding of the anxieties every parent experiences when their little one is not feeling well.
Here are the benefits of having your child seen by a doctor in your own home:
Your child will be seen and treated in the safe and familiar surroundings. This can help alleviate any apprehension a child may feel towards doctors and medical facilities.
No need to drive around with a sick child, and no need for last-minute scrambles with transportation or caregivers.
No waiting to be seen in an office or an emergency room, and no additional risk of potential exposure to other sick children or adults.
Personal, unhurried care that is tailored specifically to your child's needs.
Plenty of opportunities to ask any questions you may have concerning your child's diagnosis and treatment.
We trust you will agree that having your child seen and treated by a doctor in your own home may be one of the best medical decisions for your entire family. Please
contact us
to ask any additional questions or to make an appointment today!