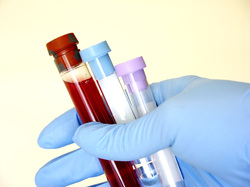 Last month,
we discussed
how to maximize the value of your healthcare dollar when paying cash for your medications. This installment will tackle the costs of diagnostic tests and procedures, as well as offer some suggestions on obtaining better prices for these common healthcare expenses.
The
Free Medical Dictionary
defines diagnostic test as "any test used to determine the nature or severity of a particular condition". As such, most diagnostic studies can be assigned to several broad categories: laboratory tests (e.g. complete blood count, lipid panel, urinalysis), imaging (X-ray, CT, MRI, ultrasound), cardiac tests (e.g. electrocardiogram, stress test), invasive tests (e.g. colonoscopy, breast biopsy), and organ function tests (e.g. nerve conduction studies, pulmonary function studies). Some tests may be used to screen for common conditions, such as diabetes, high cholesterol and even some types of cancer, often before patients show any signs or symptoms of the diseases in question.
It is estimated that up to 50 million Americans may not receive proper diagnostic testing for their conditions, mostly due the to the difficulties in affording the associated costs. Many of us believe that diagnostic tests are prohibitively expensive, and for a good reason: for example, a hospital-based MRI of the brain can easily be billed at four thousand dollars or more! But is this the true cost of the procedure?
Not so, according to Dr. David Belk who runs a website named
"The True Cost of Healthcare"
. Dr. Belk convincingly demonstrates that there are
gaping differences between billing and reimbursement for virtually any diagnostic test
. Healthcare organizations offering these tests tend to inflate their prices artificially, knowing that actual reimbursements from governmental and private insurers will be much lower. As a result, patients that lack health insurance often end up with the worst possible deal. Clearly, this is neither fair nor sustainable in the long run.
However, since more and more people are faced with the need to pay out-of-pocket for their diagnostic tests, there has been a steady shift toward a more market-oriented approach to the diagnostic test pricing. To aid healthcare consumers in making sound financial decisions, we are offering some specific suggestions on obtaining better cash-based prices for your diagnostic tests.
As always, several disclaimers are warranted. Neither
Carmel Care PLLC
nor
Dr. Gary Berlin
receive any financial compensation from the outside entities and/or websites for including them in the list below. The resources provided here are only an aid to help you make decisions based on many different factors. We cannot endorse any of these resources or guarantee that the information presented therein is factually correct. And in regards to any individual savings or lack thereof, "your mileage may vary".
With these caveats in mind, we present our suggestions for obtaining better prices when paying out-of-pocket for your diagnostic tests:

We hope that you will find these suggestions helpful for your health and your budget alike!