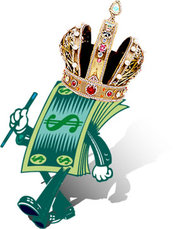 For the majority of people, the idea of not having health insurance, or having one with high out-of-pocket deductibles, is downright scary. But does it have to be so?

Over many years, health insurers led most of us to believe that their products are absolutely essential. In fact, not having medical insurance has often been portrayed as a sign of irresponsibility, poor life decisions, or low social standing. And now that the government is slowly but surely taking over as the largest "insurer", we hear the same old mantra of how the myriad of bureaucrats will supposedly save us all from lack of medical care and financial ruin. Of course, nothing could be further from the truth. As we recently saw with the VA hospitals scandal, this government-run health system reportedly allowed people to die waiting in secret lines for services.

The hard truth is that neither the private insurance companies nor the government provide quality or value for the consumer. Private health insurance is becoming almost unaffordable for the middle class, with out-of-pocket expenses often reaching into five figures, all the while insurance company executives are collecting multimillion-dollar bonuses. And government waste is not any better, as more and more working people have to bear the brunt of increased taxation and creeping inflation.

This is where we have to remember that, as the old saying goes, cash is king. Many private doctors, clinics, laboratories and imaging centers are overburdened by regulation, spending incredible amounts of overhead on billing and compliance. Therefore, it is only logical that most private healthcare providers would be more than happy to accept cash-paying patients. If the "middle man" of private health insurance or the government is cut out of the equation, healthcare providers will benefit from significant savings, which, in turn, could be passed to the consumer.

But the cash advantage doesn't just end there. Even big hospitals are more and more willing to extend very significant savings to those paying cash. When hospitals bill insurance for their services, they almost never receive full payment. It is a peculiar game of hospitals severely overbidding and insurance companies undercutting the prices. In the end, the people without insurance are stuck with the highest prices, even if the hospitals claim that a "cash discount" has been applied. This is where patients need to take matters in their own hands and fight for fair prices. Just to give an example, one of our uninsured patients had to go to an emergency room, and was later billed a five-figure "cash-discounted" amount. After several calls to the hospital billing department, this savvy customer was able to have the bill reduced by more than an order of magnitude, ending up in low four figures and securing a comfortable monthly payment plan.

So remember: paying cash, or not having any health insurance, does not make you a second-class citizen. On the contrary, the mere fact of offering cash for health services makes you a VIP and a smart consumer. There is absolutely no shame or impropriety in seeking out and bargaining for a better price.

In our future blog posts, we will be addressing some specific strategies for potentially reducing your cash-based healthcare costs and obtaining the best value for your healthcare dollar.