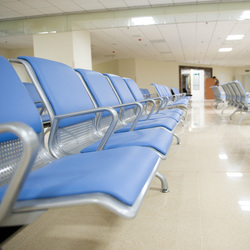 More and more independent medical practices are struggling to manage on their own due to increases in regulatory pressure, privacy codes, the burden of billing and collections, steep investments to incorporate electronic health record systems, and the tedious requirements of data collection. To relieve these issues, along with the heavy financial strain, many independent doctors are choosing employment over autonomy, and selling their small practices to larger hospitals and medical groups. According to a recent survey by Jackson Healthcare, 52% of hospitals plan to acquire practices in 2013, compared to 44% in 2012, and 70% of these deals are initiated by doctors looking to sell their private practices. In all probability, there will soon be only a small number of independent practices left.
How Will This Affect Patients?
Whether to maintain a competitive advantage, to build doctor recruitment, or as a part of an Accountable Care Organizations formation strategy, hospitals are jumping at the opportunity to purchase small practices. If the trend continues, it is estimated that more than 75% of newly hired physicians will be hospital employees within the next few years. With the number of independent practices declining, it's the clientele that is likely to suffer. Prices will almost certainly soar because these hospitals and large practices will have the ability to drive up fees. These issues, paired with the implementation of the Affordable Care Act, will likely result in an extreme shortage of physicians and overall decrease of the quality of care received, along with the increase in costs.
Why Concierge Medicine?
For patients looking for immediate, personalized care, and convenience that the large corporations may not provide, small practice concierge doctors might be the answer. With concierge doctors, also known as direct-pay doctors, patients can expect the following:
Same-day or next-day appointments, as well as 24/7 access to doctors by phone.
Ability to avoid crowded waiting rooms and long waits. Unlike traditional doctors, concierge doctors can also provide house calls, thus offering care within the comfort and privacy of the patient's home.
The opportunity to build a relationship with their doctors. A larger practice can have thousands of people enrolled; therefore, patients are unlikely to get to know their doctors on a personal level.
With hospital-driven healthcare prices expected to increase, patients' money can be better-spent supporting a smaller, independent practice. For a price that they would likely pay to a hospital or larger practice for lower-quality care, patients can expect the best possible treatment with a house call
doctor in Dallas
.