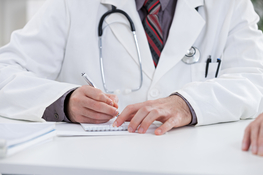 As one can imagine, a typical physician with a medium-sized practice, which equals to about 2,000 or 3,000 total patients, has limited time to listen to and see each patient – making it difficult to establish a strong personal bond with any of them. Patients are becoming unhappy with this mediocre level of care and are
opting for concierge doctors
that can provide them with the personalized care they desire, often within the comfort and privacy of their own home.
So what exactly is concierge medicine? Concierge medicine is a relationship between a patient and a primary care physician in which the patient pays the physician directly, without any involvement of third parties. In exchange for pay-as-you-go or retainer-based fee, doctors provide personalized and enhanced medical care. As a growing trend in the medical marketplace, there is a variety of benefits to concierge medicine. Concierge doctors work independently and for the patients only, so there are no issues of split loyalty. Therefore, concierge doctors accept only direct-pay with no option for insurance or any other third-party payments. While using a concierge doctor may cost a bit more upfront than a traditional doctor, the benefits of this new-age medical practice are significant and valuable.
Many concierge doctors can promise patients same-day or next-day appointments and 24/7 access to contact them. With this type of care, you can avoid the crowded waiting rooms and long waits that are all too common among today's medical practices.
Opportunity to build a relationship
As mentioned previously, a traditional medical doctor can have up to 3,000 patients enrolled in their practice. Because a concierge doctor has fewer patients, he or she can build a patient relationship with you on a more personal-level, therefore increasing your trust and comfort with your doctor. This also means that they are aware of your medical history and can make diagnoses and recommendations quickly.
Unlike traditional doctors, concierge doctors can provide you with care within the comfort and privacy of your own home. Aside from convenience, a house call can mean completely avoiding waiting rooms filled with other ill patients, as well as the long waits associated with making a trip to the doctor.
Immediate, personalized care and convenience are just a few of the many benefits of using a concierge doctor. To decide whether or not this type of care is right for you, it's important to consider a number of factors. Think about your current state of health, how often you have to see a doctor, your financial situation, location, and whether or not you believe the benefits listed above are worth a little bit of added cost.